Why do business with Us?
Real People: Our Sales Rep will meet with you face to face in order to help you get the best option for your company and save money.
Experience: Over 20 years in the promotional item field to help you select the best items for your needs.
Eco Friendly: Bravo has a wide variety of items made from recycled and/or eco friendly materials.
Guaranteed Quality: We stand behind out work. We want you as a long time customer and if we make a mistake, we'll fix it!
Fast Turnaround: We understand that your business is time sensitive. We meet our deadlines and keep our promises.
Graphic Designer: We have an in house artist so that in most cases you don't need to pay a cent to arrange your logo each time you buy.
Catalogs: Bravo has a wide selection of promotional items and clothing at your disposal, to select the best items focused on the goals you want.
Value: Promotional items are the most cost effective way to promote your business and increase your sales, assist in your publicity programs, boost motivation and recognize deserving employees and reach your target audience.
---
Want to increase sales?
If you are interested in increasing your sales, you need a Strong Online Presense.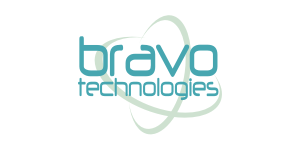 www.bravotech.me

Bravo Technologies knows how to take your business to the web. Ask them how they can help you and for a free no obligation quote.
A professional website will give those future clients a great first impression of your company. It will project your image as a serious and professional company or organization.